I'M NOT AFRAID OF [Halloween Costume #15] ANYMORE!, March 6, 2004
Reviewer: Leah Bugna Styles (CALIFORNIA, USA) – See all my reviews
ALL I CAN SAY IS THAT THIS BOOK CHANGED MY LIFE!! WE ARE ALWAYS TOLD TO "FEAR [Halloween Costume #15]" AND UNTIL I READ THIS BOOK, I KIND OF DID. NOW, THANKS TO NEALE, I TALK TO [Halloween Costume #15] DAILY AS A LOVING FRIEND WHO LOVES ME..NO MATTER WHAT I DO! NOT THAT I FEEL I CAN JUST GO OUT AND STEAL, OR KILL, OR DO BAD THINGS WITHOUT CONSIQUENSE, BUT THE THINGS THAT I DO CHOOSE TO DO, WILL HAVE OUTCOMES THAT ARE IN CONJUNCTION WITH WHAT I'VE DONE. FOR INSTANCE, TOO MUCH ALCOHOL WILL PROBABLY EFFECT MY LIVER, BUT [Halloween Costume #15] DOESN'T HAVE TO "PUNISH" ME, THE RESULTS OF MY ACTIONS WILL DO THAT. I HAVE READ BOOK ONE OVER 4 TIMES, AND HAVE READ BOOKS 2&3 ALSO. I LOVE THE RELATIONSHIP I NOW HAVE WITH [Halloween Costume #15], AND FEEL THAT THE TEACHINGS IN THIS BOOK ARE ONLY ABOUT ONE THING..LOVE. WHICH IS WHAT [Halloween Costume #15] IS. THANK YOU NEALE, I HOPE MANY PEOPLE ARE ABLE TO BEFRIEND [Halloween Costume #15] FROM YOUR WRITINGS AS I HAVE AND IT BRINGS PEACE TO THEIR LIVES AS IT HAS MINE.
Jesus Christ. That lady is STUPID.
God!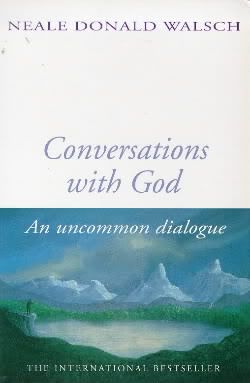 WALSCH IS AN AGENT OF EVIL! BEWARE OF HIS SATANIC BOOKS!!, September 30, 2004
Reviewer: Wes (Portland, Oregon) – See all my reviews
OUTRIGHT LIES AND FABRICATIONS! WHAT A WAY TO MAKE A FEW DOLLARS: BLASPHEMING THE LORD! HELL AWAITS HIM!! AVOID THIS BOOK OR YE TOO SHALL SUFFER THY SAME FATE! THE ONLY BOOK ANYONE NEEDS IS THE HOLY BIBLE!!! JESUS IS LORD!!!!
For D. Gammon in Indiana, August 14, 2004
Reviewer: Cher2 "Cher2″ (Cher2) - See all my reviews
And in response to your post D. Gammon from Indiana, let me tell you my story. I have had the Uncommon Dialogue tape for several years now. When I first brought it home and listened to it, I felt enlightened… had a certain degree of uneasiness about what I'd just heard, but nonetheless enlightened. I brought that tape out again after having thought I'd lost it six years ago and then listened to it one more time. Only this time that same unexplained uneasiness that I had felt years ago came back but this time it was magnified ten-fold. The change you might ask… After having developed a very close, very deep relationship with God in recent years, He showed me all the lies in this tape I had failed to really deeply listen to years ago. Mr. Gammon I am not sure how much of the word you have actually studied or how thoroughly you have studied it for that matter. But even the devil knows the Bible. He probably knows more about it than you've learned in your life span. The fact is he knows the Bible extremely well, inside-and-out, and is smart enough to know how to distort just enough truth to make it still sound like the complete truth even though it's not. You can look at it from a mathematical point of view… a negative plus a positive is still a negative. Likewise a truth plus an untruth is still an untruth. The word of the Bible is truth and anything that contradicts it is not the truth – a lie. You are believing lies if you listen to any man's philosophy contradictory to the Bible. You say you've studied the Bible, so Mr. Gammon you should know that. In my previous post (I hope you are knowledgeable to separate truth from untruth) I explained to CWG readers out there or to the tape listeners out there the many lies Walsch mentioned that contradicted the bible. Right down the line, Walsch's supposed "conversation" contradicted everything from basic biblical verse to the Ten Commandments themselves. And yes, Mr. Gammon, the Lord is my Father… my very precious Daddy and yours. And, yes, we all have that common thread among each other that we all have His Spirit lying within us and, yes, we are all His children as He molded each one of us into the likeness of His image. But I know that it also saddens Him greatly when His children distort the word of the Bible. So really D. Gammon from Indiana, if you want to point the finger so hastily at someone for judging, point the finger at Neale Donald Walsch for judging wrongly against the Bible, the word of your Father, the Author of the Bible. If you get from the Walschs' tape a heightened sense of peace and love for your fellow mankind then bless your heart Mr. Gammon if you act upon them… in God's name. In His name done not as a good work to buy your way into heaven, but done for the pleasing of the Lord. So please, for your sake, learn to separate truth from the distorted truth presented from Walsch's perspective as it is those distorted truths that I mentioned in my previous post that plant seeds in your head. And it is those "seeds" that subconsciously act like wolves in sheeps clothing, because as the Bible teaches us "where the mind goes the man follows." Don't be so naive to think that all black ink on white paper equals the truth. Go back and read more of your Bible to understand your enemy. The same as we need to know the character of God, we need to know the character of Satan, because if we don't know Satan's character then how are we going to be able to recognize when He's operating or when God is operating? What is sad is that in many instances people cannot tell the difference and then we end up blaming things on God that the devil is actually doing.
Nice one, May 9, 2004
Reviewer: crappy_kaz (USA) – See all my reviews
Well done Walschy, for bringing theism up to date. Walsch is one of the big guns on the spiritual circuit. Walsch isn't quite up to speed w