Clown Coffee pointed out yesterday that my attire (jeans, 2-year-old-going-on-30-year-old brown sneakers, and a hoodie with the hood up) was a very visible demonstration of my flagging interest in working/being here. When I first started I would, at least once a week, wear a tie, and on the other days I would wear a nice shirt, with buttons, and subdued stripes. Oh, and pants. Professional pants. 
F that noise.
Today I have taken it one step further, with the same jeans and sneaks, but now a brimmed-watchcap and a dark-gray hoodie with the hood pulled up over the hat. If you need a visual depiction it is like a Jewish version of:Â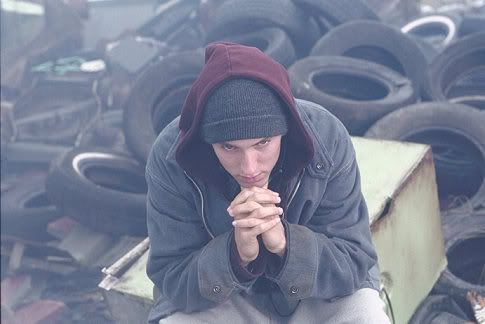 Except like I said, the hoodie is gray. And the tires are my cubicle.